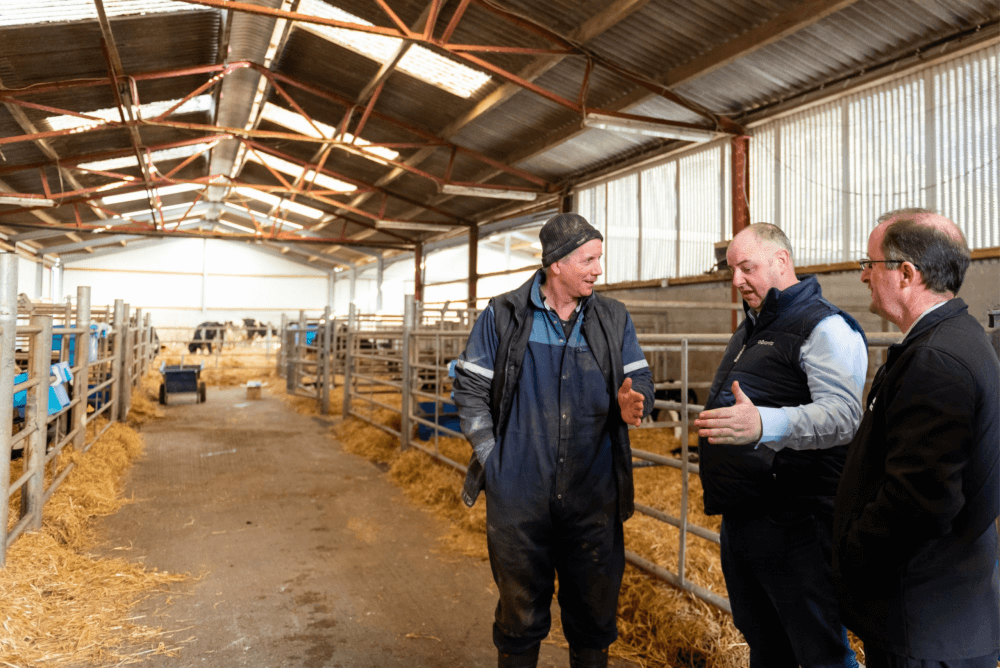 Cleanline Farm Services offers a broad range of all-natural dairy health solutions. We have a unique range of products. Many of which have been developed by Irish scientists in Nova UCD. 
We collaborate closely with the Irish Times award winning company Auranta. Together we developed a range of all-natural animal health products that are available exclusively from Cleanline, such as Alpha Calf Max.
At farm level we help dairy farmers to put prevention protocols in place. Together with the dairy farmer we will look at what is happening with the dairy cows and calves and we make an overall assessment. Thereafter, we put a programme in place to help dairy farmers to get grip on problems.
Improving daily dairy management routines help to reduce on farm problems and challenges. These can be related to bad calf scour or hoof problems, such as Mortellaro & Lameness. Also, our udder health programme will help to reduce the risk for Mastitis, lowering high somatic cell counts (S.C.C.), high total bacteria count (T.B.C.) and thermaduric bacteria in the milk. In return, dairy farmers get better payments for their milk. And just as important, it brings Harmony to the day-to-day farm and family life.
Curious how we could help you to aid your daily dairy management routines? Contact us today or send us your WhatsApp message.