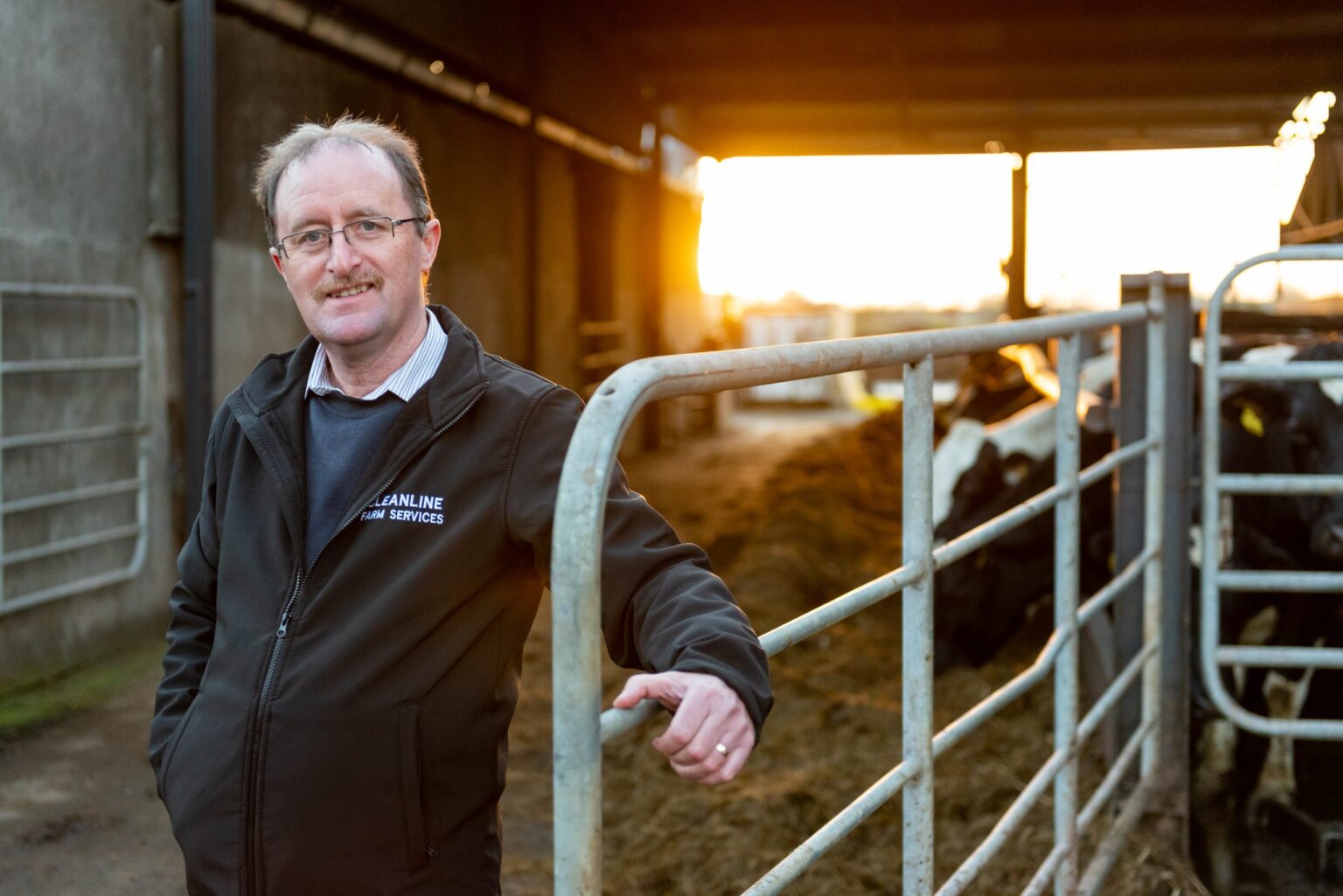 Cleanline Farm Services started out by looking for ways to help dairy farmers. Joe Hayes worked for seven years in the shop of the local dairy co-operative. He could see some dairy farmers were having difficulty with mastitis and milk quality. At that time there was very little help at farm level available to help these farmers. After some serious consideration and with the help of his wife Helen, Cleanline Farm Services was formed in the year 1990.
Delivering quality dairy hygiene products direct to farm, accessing wash routines and milk test results evolved into a good business relationship between Joe and his dairy farmers. Thirty years later, Cleanline Farm Services has a dedicated team with 6 dairy specialists. Choosing a good quality dairy hygiene product is essential for consistent results on farm. Therefore, Cleanline Farm Services took the ownership of the dairy hygiene formulations in 1993. Our dairy detergents & descaler product line was developed by B.F.S. in Germany 40 years ago. Since, the composition for these products have been the same, because constant results are more important than saving a few euros. Besides the on-farm dairy services, we also have a 20,000 square feet agri shop and agri store based in Tipperary Town. 
Our agri shop offers a wide range of dairy hygiene, animal health and animal feed products. New customers are a regular addition in Cleanline Farm Services. Dairy farmers may have milk quality issues or have problems with calf health on farm. We are privileged with a loyal client base of dairy farmers who recommend their colleagues to contact us for dairy advice and to help solving on-farm challenges. Word of mouth remains one of the most important ways to grow our client base, and we are proud of that. 
Curious how we could help you to aid your daily dairy management routines? Contact us today or send us your WhatsApp message.